Hyacinth is a flower that announces spring and whose meaning in the language of flowers depends on its color.
Hyacinth is a flower of the bulb flower family which is characterized by this particular fragrance which distinguishes it from all other flowers. For many, it is synonymous with spring because it comes out of the ground without waiting for the end of winter and flowers from the beginning of spring.
The hyacinth comes in many colors. And precisely its meaning in the language of flowers depends on the color of it.
Choose from its colors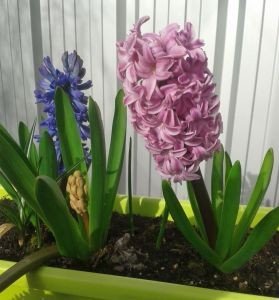 A red hyacinth is a symbol of love. As often with red flowers, it is a proof of love that it is when you offer this flower to someone. If you want to declare your flame, you can use this flower. The message should be unequivocal.
A blue hyacinth symbolizes hope. It can be offered to a person to convey a message full of hope. Like when this person is waiting for important news. This flower can also be offered to a person in difficulty who can only hope for an improvement in his situation. A blue hyacinth carries a strong message, that of hope. Few other flowers can convey hope like it does. This makes it an ideal gift to convey this kind of message to the person to whom it is offered.
A white hyacinth evokes the joy of love. Here again it is about love but in a more particular sense. Because it is about the joy of loving. It can be offered for a new relationship that provides this powerful feeling that is love. As in the case of a confirmed relationship to show eternal love.
A yellow hyacinth symbolizes the happiness of sharing one's love. Close to the meaning of the white hyacinth, it is more the sharing that we want to emphasize when offering a yellow one to his or her beloved. Thus, this flower can be offered when one wishes to mark the importance of a love shared equally between two people.
You now know which color to offer depending on the message you want to express.