If you are looking to offer someone flowers for Christmas, here are some options to choose from
Christmas is a time of year when we love to celebrate and offer gifts to our loved ones. Flowers are often a popular choice for special occasions, and Christmas is no exception.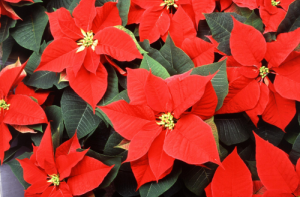 Poinsettias: Poinsettias are a classic Christmas flower, with their bright red leaves and small white flowers. They often decorate homes during the holiday season. They make a perfect gift for those who love traditional Christmas flowers.
Red Roses: Red roses are a popular choice for romantic occasions, and Christmas is certainly one of them. Giving someone red roses for Christmas shows your love and affection, making them an ideal gift for your partner or family.
Lilies: Lilies are a majestic and elegant flower, with their large white or yellow blooms. They are often associated with purity and peace, making them a perfect choice for the holidays. Giving lilies to someone for Christmas will certainly be appreciated.
Orchids: Orchids are an exotic and luxurious flower, with their beautiful colors and elegant shapes. They make an ideal gift for those who appreciate unique and rare flowers.
Chrysanthemums: Chrysanthemums are a popular Christmas flower, with their colorful blooms and strong stems. They can decorate homes perfectly during the holiday season. This makes them an ideal Christmas gift.
In the end, no matter which flower you choose, the important thing is to show the person you are giving it to that you are thinking about them. By giving flowers, you can't go wrong with wishing them a happy holiday season. Whether it's poinsettias, red roses, lilies, orchids or chrysanthemums, flowers are a perfect way to express your affection and love this holiday season.